#1 CONTENT PLANNING PLATFORM
About Tejik
Tejik—derived from the word "strategic" — embodies our mission to simplify strategic content planning for every creator. We understand the struggle of content creation, and that's why we built Tejik—a powerful tool designed to streamline your content planning process from one convenient location.
Why Choose Tejik?
Tejik streamlines your content planning by bringing everything you need into one organized app. Say goodbye to scattered papers and endless spreadsheets. With Tejik, you'll have a strategic plan to execute your content effectively, all from one platform.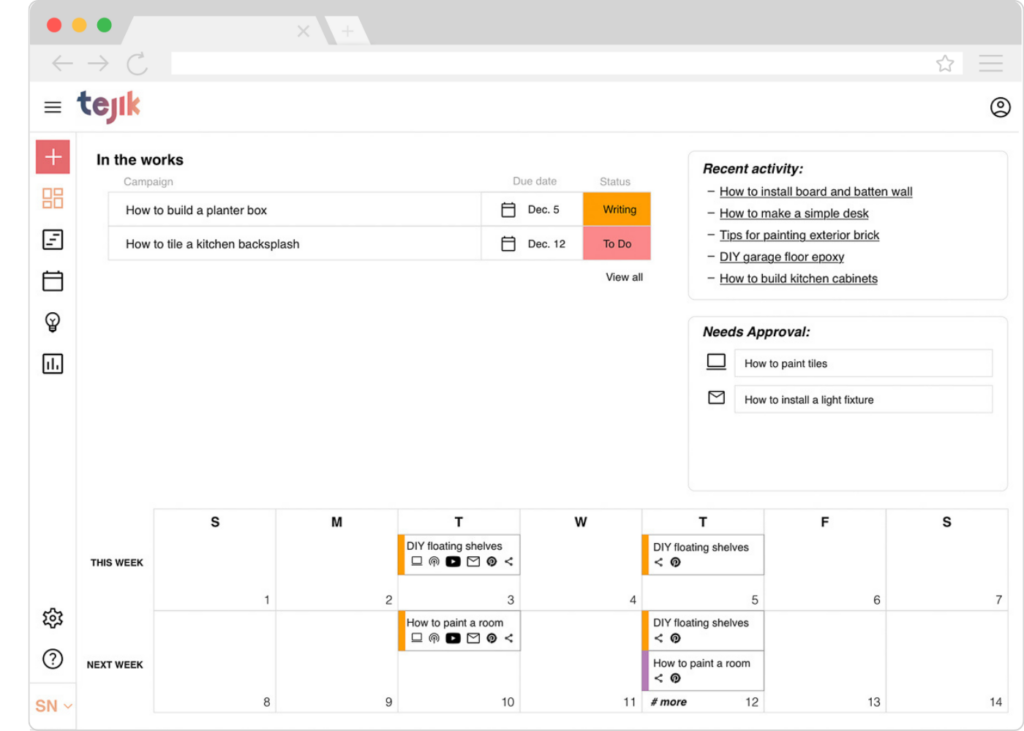 What Tejik Can Do for You?
Tejik is your time-saving companion in content planning. It allows you to create more content, reach a larger audience, and build your brand. With Tejik's comprehensive features, you'll have everything you need to brainstorm, plan, and execute your content seamlessly.
Ready to simplify your content creation? Start your Tejik journey today!