Strategic content planning made easy.
Streamline your content planning on one platform – so you can save time and captivate your audience with consistent content.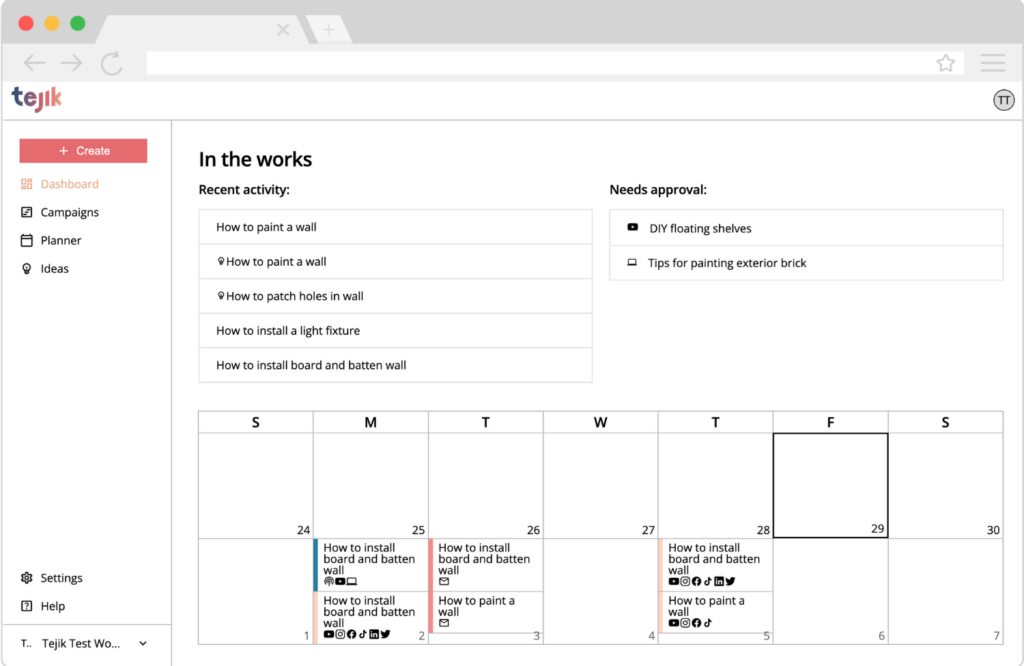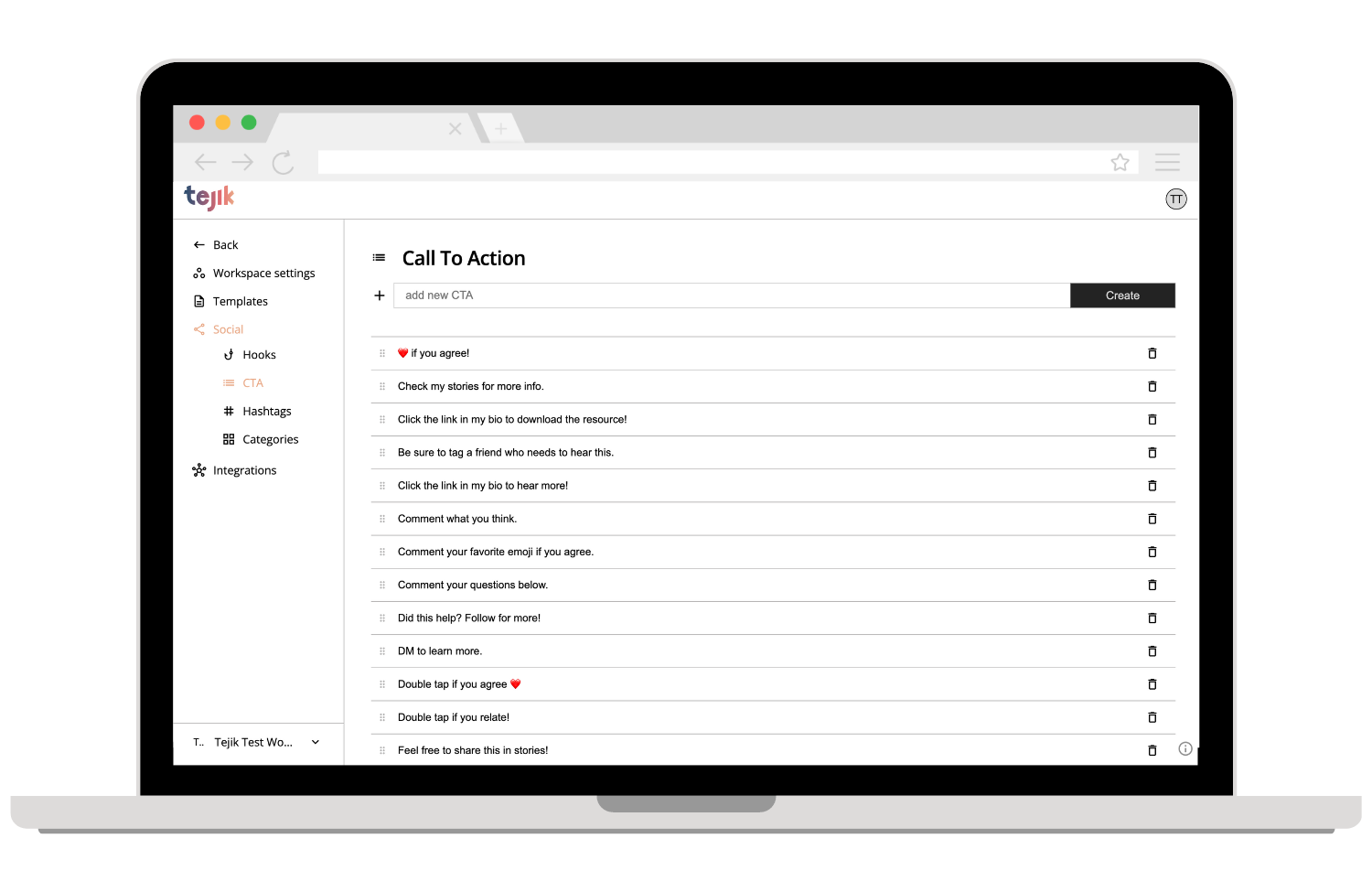 What you do is complicated
Scrambling to create content last minute is no fun. All the spreadsheets and clumsy manual planning are frustrating, overwhelming, and time-consuming. You deserve a simple, all-in-one planning tool.
Stop the content planning chaos.
Why Tejik?
Tejik simplifies the tedious task of content planning by bringing everything into one organized platform. With our app, you can now easily brainstorm ideas, map out a strategic content plan, set due dates, and collaborate with your team.
Say goodbye to spreadsheets and clumsy manual planning, and say hello to Tejik! Get organized today with the ultimate strategic content planning tool.